Solution for the long standing problem of the dust entering the back cover of the Nikon F100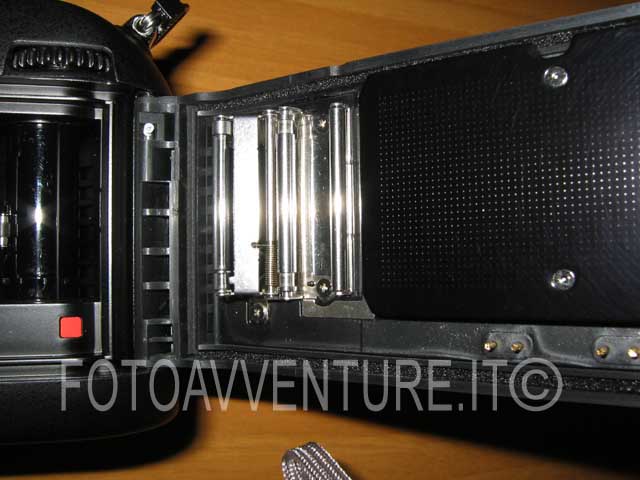 To me and many others it is still unclear why this high end camera is provided with a back that allows any kind of dust entering the delicate winding mechanism and shutter. This camera is very sturdy and professional with a magnesium alloy frame , high quality paint, rubber knobs and controls but lacks one stupid and simple gasket in the back that would improve the situation.

The problem is the clearance Nikon has left in the kind of "maze" there is between the back slots and the camera inserts. This clearance is approximately 1.5 mm .
It seems that Nikon did not put a sealing because of the weakness of the plastic back.
A sealing would but pressure on it causing bending.
I think that a small bending would not be so dramatic since the planarity of the film is assured by the pressure plate. But it is possible to avoid any bending using a photografic foam . It is so soft that no pressure is put on the surfaces.
I put this foam as a sealing in the slots of the plastic back to try and solve the problem.
All you have to do is order from Microtools (I did it at Microtools Europe in Germany) special foam precut adhesive strips that are about 1,75 mm high and 2mm wide and very suitable for the job.
The item code is LB-STRIP-2 and you can order it at www.micro-tools.com
The strips are precut so you don't have to mess yourself in the impossible endevour of cutting them perfectly. The difficulty in the application is preventing the adhesive attaching to the slot walls instead of the bottom: to do so you have to use care and patience.
Just remove the back and put it on a table. Sit and do the job with calm and patience. Some apllications can fail and you should work on a try and repeat basis.
It took me three / four trials to suceed. You have to use a toothpick or a similar blunted wooden tool for the application.
At the end, the slots are sealed and no dust should be allowed entering the camera. When I close the back I detect no changes of pressure , meaning that the modification is absolutely harmless to the camera.
NOTE
Strips with no adhesive are much easier to place and can work well as long as the width is slightly more than the width of the slot, so that they can stay firmly in place.
Good luck!
For further information contact Roberto (the webmaster)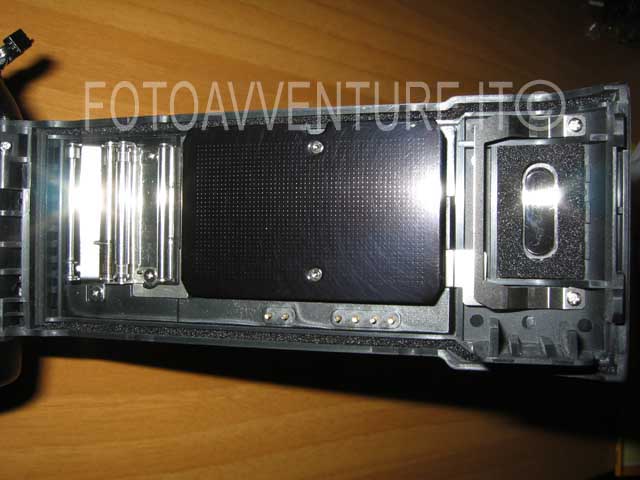 Roberto Manderioli © 2/2003